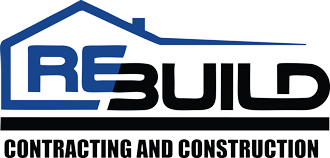 ALL PHASES OF NEW & REMODEL CONSTRUCTION – LAKE OF THE OZARKS
Rebuild Contracting, LLC is a general contractor, serving the needs of homeowners at the Lake of the Ozarks, Jefferson City, Columbia, Sedalia, and the entire Mid-Missouri region. We offer the following construction and remodeling, to include but not limited to:
General Contractor – Spec Homes, Custom Homes
Remodeling and Additions
Construction Services for Development and Disability
Universal Design & Infrastructure
Restoration Services
Specializing in Aging In Place construction
What is aging in place? Aging in place is a term used to describe a person living in the residence of their choice, for as long as they are able, as they age. This includes being able to have any services (or other support) they might need over time as their needs change.
Rebuild Contracting considers both current and future specials needs, such as shower railings and assisted lift staircases, when building the new home. While the homes may not come with such amenities installed, it is designed to make accessibility additions like those quick and easy. Most importantly, building with these needs in mind is more cost effective than remodeling after they arise.
Examples of changes you might experience are:
Reduced vision
Decreased muscle strength or endurance
Reduced mental processing capabilities
Increased risk of falls due to balance
Increased risk of illness
Reduced hearing
Decreased mobility
We design homes to help people continue to do everyday tasks, such as going to the restroom or showering, with better ease. Our goal is to improve their quality of life and prevent exposure to high remodeling expenses by building the home right the first time.